Eric Agius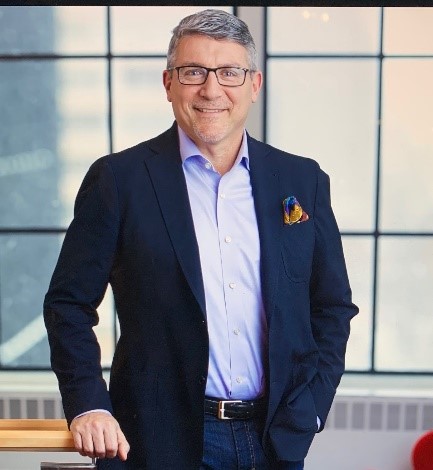 An innovative leader in transforming large, complex organizations, Eric brings more than 25 years of deep industry knowledge. Through senior leadership roles at large multinational companies such as Nike, LG, Carter's and Rogers, Eric has honed his leadership acumen, keen business insights and strong operational experience.
Beginning his career in 1995 at Nike, he was promoted in 2000 to President and General Manager of Nike Chile. Eric's mandate was to transform the business operations and deepen the brand with consumers, focusing on driving market share in key growth categories in both Chile and Bolivia. After Nike Chile, Eric spent more than six years as President and General Manager of Nike Canada, managing all business and brand functions with full Profit and Loss ownership. He led Nike Canada in delivering strong revenue and margin growth, and category expansion, strengthening the company's industry leadership position.
After a long and rewarding career at Nike, in 2009 Eric joined LG Canada. As Chief Executive Officer and President, Eric was able to apply his expertise in a new industry, driving significant market share and profit growth across multiple categories. His leadership resulted in delivering strong profitable growth across the business-to-business, appliance, and entertainment product categories.
In 2013, Eric became General Manager and Senior Vice-President of Carter's Canada. In his time at Carter's, Eric brought the company to a leading market share position in children's apparel. Under his direction, Carter's aggressively expanded its retail footprint, developed its online channel, and built strong brand affinity with consumers across the country.
Eric was most recently Chief Customer Officer for Rogers Communications, through April 2022. He was responsible for shaping a unified customer experience across all channels, creating a best-in-class customer experience, and leading Customer Care, the company's largest frontline organization. Eric headed the teams, overseeing consumer and small business customers for Rogers, Fido, chatr Mobile, and Cityfone, as well as the company's billing experience and credit operations. Eric began his career at Rogers in 2016, as Senior Vice-President of Consumer Channels.
Eric has worked closely with various charitable and non-profit organizations close to his heart. He has sat on the Board of Directors for Covenant House, the Ontario Science Centre and Maple Leaf Sports and Entertainment's Raptors Foundation for Kids. Originally from Toronto, Eric holds a Bachelor of Arts from McMaster University in Hamilton.